MINAHAN AND SHAPIRO, P.C. Attorneys at Law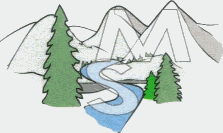 Attorneys at Law Daniel Minahan Barrie M. Shapiro

Phone: 303.986.0054

FAX: 303.986.1137

165 S. Union Blvd. Suite 366 Lakewood, CO 80228

LAW FIRM NEWS

January

2005

Our Regular Reminder

This is a reminder to all our union clients of the various services available through our firm. Most of our retainer agreements provide for unlimited legal advice, on-site visits and filing and processing of unfair labor practice charges. Please do not hesitate to contact us if you would like to have one of us conduct training, meet with employees or review a case for arbitration or MSPB. We are also just a phone call or a fax away if you need help or feedback researching any legal issue on federal sector employment. Check out our website at http://minahan.wld.com.

Reinstatement of Correctional Officer

Barrie achieved an excellent result for one of the members of AFGE Local 1302 at the Federal Prison in Florence, Colorado. The employee was subject to random drug screening and tested positive for marijuana. The employee explained that it was a one-time event since he had been experiencing tremendous marital strain and while drinking at a local bar unwisely took a marijuana cigarette from other bar patrons he didn't know. The employee had an exceptional performance record, including cash awards, and no history of discipline. The warden of the institution fired him anyway. Following a hearing, Arbitrator David Stitler ordered the agency to reinstate the employee with a 30-day suspension Arbitrator Stitler concluded that the warden deliberately ignored the mitigating factors in the employee's favor.

Here We Go

Our "reward" for President Bush's reelection is the coming implementation of the National Security Personnel System (NSPS) in the Department of Defense. This is the new personnel system authorized by Congress about a year ago, which permits DOD to disregard almost every civil service law in Title 5 of the U.S. Code in developing its own personnel system. On December 14, 2004, DOD announced that NSPS will be implemented in "spirals" – spiral 1, spiral 2 and spiral 3. DOD expects this to start on July 1, 2005, after it has issued proposed regulations, allowed for comments, and issued final regulations. Spiral 1 is divided into three phases – spiral 1a, spiral 1b and spiral 1c, which will be implemented in six month increments. Perhaps the most interesting (or outrageous) part of the plan is that the new labor relations system will be in place at the very beginning, July 1, 2005, at every DOD installation. It is the employee relations system, including provisions for employee appeals, employee pay and benefits, that will be implemented at more and more installations with each "spiral." No surprise that DOD wants to try to silence the Unions first before the rest of the program proceeds. Another interesting feature of DOD's plan is that not all employees at an installation will necessarily go under the NSPS at the same time. For example, GS employees might be covered in spiral 2 and WG employees might be covered in spiral 3. We have a hard road ahead. It will take all of our intellectual, emotional and political strength to fight our way through to the day when employee and union rights are restored. For more information, check out the NSPS website www.cpms.osd.mil/nsps

OSHA Rules

A new regulation issued by the Department of Labor requires that federal agencies follow the same worker safety and health record keeping and reporting requirements that apply in the private sector. 69 Fed. Reg. 68793 (Nov. 26, 2004). This may be very helpful in arbitrations involving safety and health issues, since the Unions will no longer be left to rely solely on employee testimony. For grievances that seek correction of unsafe practices or hazard pay, the accident record may be all an arbitrator needs to grant the grievance.

Proof of Reprisal

The Sixth Circuit issued an interesting decision on a reprisal claim in Singfield v. Akron Metro Housing Authority, 94 FEP Cases 1218 (6th Cir. 2004). A maintenance worker was suspended after an altercation with his supervisor and later discharged. The worker argued that the altercation was just a pretext for firing him because he filed a charge with the EEOC. The employer came forward with quite a bit of evidence showing the worker's history of altercations and history of making threatening statements. The court explained that each of these incidents might be good reasons to fire him if the employer had acted on them when they occurred. Instead, the employer began investigating in earnest only after he filed the EEOC charge and did not even uncover the other instances of alleged misconduct until it conducted that investigation.