Minahan and Shapiro, P.C.
Attorneys at Law Daniel Minahan Barrie M. Shapiro
MINAHAN AND SHAPIRO, P.C. Attorneys at Law
Phone: 303.986.0054
FAX: 303.986.1137
165 S. Union Blvd. Suite 366 Lakewood, CO 80228
LAW FIRM NEWS
May 2005
Our Regular Reminder
This is a reminder to all our union clients of the various services available through our firm. Most of our retainer agreements provide for unlimited legal advice, on-site visits and filing and processing of unfair labor practice charges. Please do not hesitate to contact us if you would like to have one of us conduct training, meet with employees or review a case for arbitration or MSPB. We are also just a phone call or a fax away if you need help or feedback researching any legal issue on federal sector employment. Check out our website at http://minahan.wld.com.
Repeal NSPS!
Here it is again! We keep getting requests for our "Open Letter to our Republican Congressman" in which we tried to explain in the shortest and clearest way why the law authorizing the Defense Department to create its own personnel system is a horrible mistake. This is not an issue of Democrats versus Republicans or unions versus federal agencies. It is an issue of public policy – whether ongress should be responsible for the basic rules on civil service pay, benefits and working conditions, as it has been since the 1880's, or whether this power should be vested in the hands of each new political appointee at the head of each federal agency.
If the Republicans can somehow understand that each part of the proposed NSPS regulations that pleases them can be changed at the stroke of a pen to something that infuriates them by a Democratic Secretary of Defense, perhaps they will finally take the time to read the law they passed in 2003. Any law that transfers to a single political appointee the power to change veterans preference, annual and sick leave, basic pay and premium pay, workers compensation and retirement is not good for the government and not good for the country.
New Whistleblower Bill
Finally, some good news out of Congress. There is bipartisan support for the Federal Employee Protection of Disclosures Act (S. 494), which would strengthen the protections against whistleblower reprisal and repudiate the efforts of the Federal Circuit Court of Appeals to torpedo the Whistleblower Protection Act. The bill would mandate legal protection for any disclosures of fraud, waste or abuse no matter to whom the disclosure is made, it would allow the MSPB to overturn an agency's decision to suspend or revoke a security clearance that was motivated by whistleblower reprisal, and it would suspend the Federal Circuit's exclusive jurisdiction over whistleblower reprisal cases for 5 years.
The True Purpose of the Law
Now and then, we come across a court opinion that goes beyond making the right decision to explain what is the real purpose of the law. In responding to an employer's argument in a sexual harassment case that rude and vulgar sexist behavior is just part of American popular culture, the court in Torres v. Pisano, 116 F. 3d 625, 633 (2nd Cir. 1997), eloquently stated: "no principled argument supports the view that sex-based offensive behavior in the workplace is immune from remedy simply because it may be culturally tolerated outside of the workplace. The purpose of Title VII is not to import into the workplace the prejudices of the community, but through law to liberate the workplace from the demeaning influence of discrimination, and thereby to implement the goals of human dignity and economic equality of employment."
Discipline from Outer Space
Sometimes, employees in public service occupations just have to keep their pet theories to themselves, at least according to one arbitrator. In Interurban Transit Partnership, 120 L.A. 1235 (Brodsky 2005), a bus driver was given a written reprimand for telling one of his passengers about photographs he had taken of alien invaders. He gave the passenger a card showing his website for UFO's, which in turn, displayed frightening pictures of Martian embryos. The woman and two of her fellow passengers complained to the bus company and the arbitrator upheld the company's decision to issue the driver a reprimand, because he had been warned twice before that he was scaring passengers with his "invaders from Mars" theories.
Negotiability Rulings
You know how far to the right the FLRA has swung when the D.C. Circuit starts disagreeing with them! In NTEU v. FLRA, 176 LRRN 2897 (D.C. Cir. 2005), the Court reversed an FLRA decision that management was not required to bargain over a union proposal that would supercede the FLRA's "covered-by" doctrine and mandate in the labor contract that each party must bargain with the other during the life of the contract over any matter not specifically excluded from bargaining by the contract itself. The FLRA had ruled that nobody can interfere with their "covered-by" the contract doctrine. The court disagreed, saying that either party to a labor contract can propose the abandonment of that doctrine, and that both parties can agree to it.
In another case involving the same parties (NTEU v. FLRA), decided a month later on April 15, 2005, the D.C. Circuit reversed an FLRA ruling that a union proposal was non-negotiable. The union proposed that law enforcement officers be supplied with a lock box or other secure container for overnight storage of their firearms. FLRA ruled this was non-negotiable since it interfered with management's right to determine its internal security practices. The Court criticized FLRA for forgetting that a proposal for an "appropriate arrangement for adversely affected employees" is not non-negotiable solely because it interferes with management's rights. Instead, the FLRA is required to decide whether it excessively interferes with management's rights under a series of FLRA decisions dating back to 1986.
EEOC Violates EEO Law
It could only happen in this Administration. On March 30, 2005, a Federal District judge in Pennsylvania struck down a regulation recently issued by the EEOC on the basis that the regulation permits unlawful age discrimination. AARP v. EEOC, 43 GERR 326 (E.D. Pa. 2005). The regulation allowed private sector employers to reduce or terminate retirement benefits once an employee became eligible for Medicare. The court ruled that allowing employers to give retirees who are over 65 years old benefits that are inferior to those given to retirees 65 or younger is illegal under the Age Discrimination and Employment Act. EEOC Chair, Cari Dominguez, responded to the ruling by saying "the agency remains confident on both policy and legal bases in its authority to implement the rule."
Supreme Court Watch
On March 28, 2005, the Supreme Court refused to hear an appeal from a public employer of a decision in favor of one of its employees. In Evanston v. Franklin, 43 GERR 342 (2005), the Supreme Court let stand a decision by the Seventh Circuit that the city violated the employee's rights when it forced him to chose between his job and his 5th Amendment right not to incriminate himself. The city fired the employee for refusing to cooperate into an investigation as to whether he violated the city's rule prohibiting employees from possessing illegal drugs. The employee refused to answer questions, citing his 5th Amendment right not to incriminate himself. The Seventh Circuit agreed that he could not be fired for exercising this right.
"One to Watch" is Garcetti v. Ceballos, a decision by the Ninth Circuit which the Supreme Court agreed to review on February 28, 2005. The case involves whether a public employee is protected by the First Amendment when he speaks out on matters of public concern in the course of performing his job rather than outside his job, such as talking to the news media. The employee, a deputy district attorney, concluded that a police officer may have lied in an affidavit in support of a search warrant. He explained this to his supervisor and urged that the case against the defendant be dismissed. The supervisor told him to proceed with the prosecution anyway, after which the attorney shared his concerns with defense counsel. Defense counsel then subpoenaed the attorney to testify at the hearing as to his findings about the police officer's affidavit, after which the attorney had many of his duties removed, was threatened with a transfer to a lower-level position and was refused a promotion. The Ninth Circuit ruled that the attorney had a viable case and that his disclosure of official wrongdoing did not lose its First Amendment protection because it was made only to his supervisors. On appeal to the Supreme Court, the city argued that the attorney's First Amendment rights "as an employee" are much more limited than his rights "as a citizen". The fact that the Supreme Court has agreed to rule on the city's appeal is not encouraging.
FLRA Nonsense
The FLRA continues to fire into the bullet-ridden corpse of federal sector labor law. In Department of Housing and Urban Development, 60 FLRA No. 68 (2004), the FLRA upheld the ruling of an arbitrator that there was nothing wrong with the agency's decision to exclude union representatives on official time from participating in the agency's telecommuting program. Following its usual crabbed approach to the law, FLRA concluded that telecommuting must involve the performance of officially assigned duties and that union representational work on official time is not "real" work. Maybe the D.C. Circuit will get a shot at this holding some day.
In VA Medical Center, Charleston, South Carolina, 60 FLRA No. 13 (2004), the FLRA reversed over a decade of its prior decisions by ruling that an arbitrator cannot award a retroactive, temporary promotion for more than 120 days. Previously, FLRA had consistently rejected the argument of federal agencies that they should be allowed to violate the law and then hide behind it at the same time. The law limits non-competitive, temporary promotions to 120 days, but what if an agency forces an employee to perform higher-graded work for a year or more without temporarily promoting him? Until now, FLRA had ruled that an agency could not prevent an arbitrator from granting backpay to an employee for the entire time he was denied a temporary promotion. Now, FLRA has reversed itself and ruled that the law's prohibition on non-competitive, temporary promotions of more than 120 days trumps the employee's right to be paid for the true value of his services for as long as those services were performed.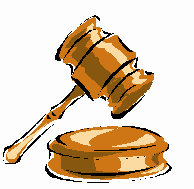 AN OPEN LETTER TO OUR
CONGRESSIONAL REPRSENTATIVES
The End of the Merit-Based Federal Civil Service System?
There is something happening to federal employees you need to understand. It will affect federal employees who are Democrats and federal employees who are Republicans. Many of these employees, and their families, are your constituents.
The issue is the elimination of the civil service system. The Bush Administration has already persuaded Congress to pass two laws, one allowing the Department of Homeland Security to create a new personnel system without regard for the civil service laws in Title 5 of the US Code, and the other allowing the Department of Defense to do the same. The Administration has announced that it intends to introduce legislation soon which will allow all other federal agencies to create their own personnel systems, without regard for the civil service laws in Title 5 of the US Code.
This Administration is populated by those who consider themselves conservatives. We always thought conservatives were unlikely to made radical changes to national policy at breakneck speed. If conservatives think an old system should be replaced with a new system, they are likely to keep a lot of the elements of the old system in place and to implement the change carefully in stages, to make sure the first stage succeeds before the second stage begins. This Administration, however, is engaged in a headlong rush to change everything in the civil service system and to change it all at once, before trying it in one place and waiting to see how it works. This is more than revolutionary; it is a recipe for anarchy.
The civil service system now in effect traces its origins to the late 1880's, when Congress decided to end the "spoils system" under which federal jobs were doled out to supporters of each new administration. Congress sought to create a permanent workforce that would be hired and retained based on merit. Congress also believed from the beginning that qualified veterans of the armed forces deserved preference for civil service jobs. Over the years, Congress changed and amended civil service laws to the point where there are now chapters within Title 5 of the US Code that cover all aspects of public employment, including hiring, performance ratings, awards, basic pay and premium pay, hours of work, annual leave and sick leave, reductions-in-force, labor relations, discipline, appeals, workers compensation and retirement. From the 1880's to the present, the one constant was that Congress set employment policy for the federal government, not the heads of the individual federal agencies.
Now, the Administration is rejecting this entire concept. Under the guise of fighting global terrorism (which seems to be its excuse for doing everything), it says the civil service system has got to go. More precisely- it's got to go out of the hands of Congress and into the hands of the agency heads. You may have voted for one of these bills as it flew by in 2002 and 2003. You need to look at what you voted for.
The Department of Defense (DOD) bill, Public Law 108-136, allows DOD to create a new personnel system without regard to most of the chapters in title 5 of the US Code. Do you have any idea what this means? Here are some of the laws which may be waived: veterans preference, basic pay (GS or WG), overtime, night pay, Sunday pay, holiday pay, hazardous duty pay, procedures for conducting reductions in force, hours of work and alternative work schedules, annual leave, sick leave, family and medical leave, labor relations (including collective bargaining and grievance and arbitration procedures), discipline and appeal rights, workers compensation, and retirement.
DOD issued proposed regulations for its new personnel system in the Federal Register in February 2005. To nobody's surprise, they would eliminate employees' ability to get a fair hearing if they are disciplined and would all but eliminate collective bargaining and labor contracts. The big surprise is that they do not include a detailed description of most of the rest of what DOD plans to do. DOD says they will have a new pay system, a new system for performance ratings, a new system for premium pay, and a new list of "mandatory removal offenses." For details, we have to wait for "implementing issuances" which, presumably, will be issued without notice or the opportunity for public comment.
In those rare exceptions where the DOD proposal is actually a proposal and not a notice that something will be imposed in the future, the proposal is astonishing. DOD claims it will preserve veterans preference in reductions in force, but its proposal is to make veteran's status just one of a number of factors to be considered simultaneously, along with performance ratings and years of service (and maybe other factors), in deciding the retention standing of all employees. Under the current system, which has been in place for decades, employees who are veterans with a 30 percent or more service-connected disability are placed into a separate group, all other employees who are veterans of the armed forces are placed into a separate group just below the first group for retention standing, and all non-veterans are placed in the lowest group for retention standing. If the agency's targets for reducing positions can be met by laying-off employees in the lowest group (as is usually the case), veterans and disabled veterans will be completely unaffected. DOD's proposal to do away with this is not "veterans' preference," it is social Darwinism for veterans. Congress has insisted for generations that qualified veterans should be hired first and laid off last, not an unreasonable policy at all when you consider the sacrifices that veterans and their families have made, and are continuing to make, for their country. How could you surrender this long-established public policy to the heads of each federal agency to keep or eliminate as they please?
It is scant reassurance that DOD is not abolishing veterans preference entirely, nor annual leave and sick leave nor the retirement program. The frightening fact is that it could. The way the DOD law is written, employees could be restricted to accumulating 5 days of annual leave or sick leave, veterans status could count for nothing at all in hiring and reductions-in-force, and the right to receive an annuity by reason of disability could be eliminated. Without the steadying hand of Congress, each new Secretary of Defense may now change basic personnel policies: 14 days annual leave this year; 21 days annual leave next year. And lest you think all this narrowing and elimination of employee rights is good for the Government and will make it more competitive, it isn't. This country does not need a balkanized civil service, where each federal agency has its own pay and personnel policies. The Executive Branch is not a bunch of private corporations who have to compete with each other for talent. And what happens when basic personnel policy is entrusted to the political appointees of each president? Everyone who relishes the prospect of federal employees having no more rights than Wal-Mart employees should consider what could happen if a "liberal Democrat" becomes president. We dare say that his new Secretary of Defense would put yet another personnel program in place which would more than make up for the "abuses" of her predecessor. How about a requirement for union service fees to be paid by all DOD employees for starters?
This is a mess. And you let it happen. You can fix it too. Everybody agrees that some civil service laws need to be modernized. The last comprehensive reform of civil service law was back in 1978. But civil service law is too important to be left to political appointees who can make it and change it at will. The federal government is a single institution, which ought to have the same basic personnel policies in each agency, and those personnel policies ought to be the province of the peoples' representatives in Congress, as they have been since the 1880's.
The Administration's plan to leave the establishment and revision of basic pay and personnel policies to each agency head is a prescription for disaster. Congress needs to start again and get it right. The laws authorizing the establishment of new personnel systems in DHS and DOD should be repealed. If change is needed in the civil service laws, let Congress take up the task as it has always done. The end result will be something that can last for at least another generation, not something that will change with the political winds.